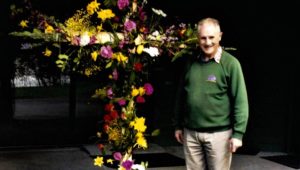 This was a 'stop, look, listen' kind of day, which we spent with Diarmuid Ó'Murchú MSC, well-known author.
The focus of Diarmuid's talks in the morning was Religious Life in 21st Century. These provided much food for thought.
In the afternoon, in conversation with Diarmuid, we explored the connections between his presentations and the ongoing work of the Gathering. In this we continue to honour the vision and views of the Congregation, which have been drawn together so comprehensively in preparation for the Gathering. As our reflections deepen, our horizons continue to expand.